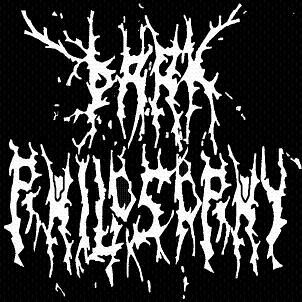 Le groupe Egyptien Dark Philosophy de Black Metal "Depressif" a realisé un documentaire de 38 minutes où il présentait le groupe, son idéologie, les difficultés rencontrées depuis la création du groupe, la scène égyptienne etc.…
Dark Philosophy brille sur la terre des pharaons depuis 2004, le groupe cherche à marquer son nom loin du Nil, en suivant l'exemple d'Odious qui ont déjà signe chez un label Grec (Sleaszy Rider Records)
Le groupe a à son actif 1 démo, 1 Ep et 1 full-length de 7 titres, une modeste discographie mais en écoutant le dernier album on peut bien sentir un bagage musical assez riche et respectueux chez nos amis les pharaons, je vous laisse découvrir le documentaire, cliquez sur le lien en dessous…
http://www.youtube.com/watch?v=MABVCIGz9V8
"Music..., It is the sensations that we hear, and the feelings that we express through its melodies. But not all the sensations and feelings that we express will be beautiful, and not everyone around us will like it. Sometimes there are dark feelings that lie inside a man that he wishes to express to the people around him, but he can't express those feelings, and won't do so, because if he did express those feelings, he may lose the society around him, and that makes him feel like a prisoner in this world. You can consider this as a point of view or a new philosophy, but there are a group of youngsters who like to call it... DARK PHILOSOPHY.
Witness the untold story of one of the oldest and most recognized black metal bands in Egypt, "Dark Philosophy", and how they began the journey of their music career & how they were rejected by many people from their society since the beginning of their music career until now, they were even accused by the media and the press for being worshipers of Satan and their concerts are part of a Zionist conspiracy in the middle east!!!
A documentary film edited & directed by Hassan Reda, & starring: Noor Hamed 'Mephisto', Tariq Zulfukar, Islam Mostafa 'Islash', Ahmed Tawfik 'Diesel', & Al-Hussainy El-Sherif."