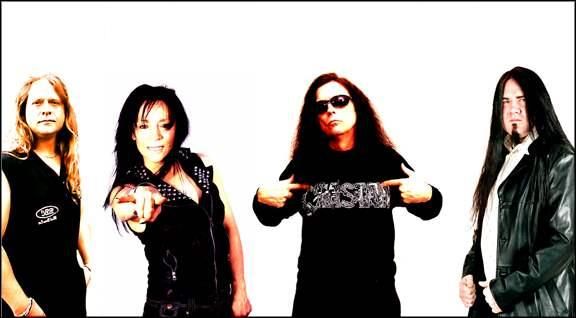 Fraichement reformer avec le retour de Leather Leone aux chants, le groupe de Heavy/Power Metal américain Chastain vient d'annoncer que le nouvel album Surrender To No One sera dans les bacs le 19 novembre prochain via Leviathan Records.
Le guitariste David T. Chastain a dit ce qui suit: "Leather sounds better than ever and musically we picked up as if we never left off! We had numerous offers from larger labels but none of them could release the CD before Spring 2014. I think the diehards would have lynched us if we waited until then. LRW has the ability to release it in 2013. This was the best avenue to accommodate the band's future plans. Lets face it, in today's ever approaching all digital world you can record something on Friday and have it available worldwide by Monday."

Chastain - Surrender To No One : "Tracklisting"


01.Surrender to No One
02.Fear My Wrath
03.I Am Sin
04.Stand And Fight
05.Freedom Within
06.Bleed Through Me
07.Call Of The Wild
08.Evil Awaits Us
09.Save Me Tonight
10.Deep Down In Darkness
11.Rise Up